Medical Equipment Suppliers in Hyderabad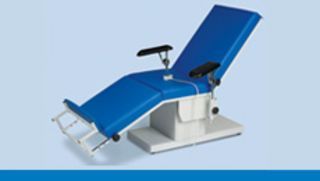 Medical Equipment Suppliers in Hyderabad
Product Code : Dialysis Chairs
We are the Medical Equipment suppliers in Hyderabad.

Dialysis Chairs:
Electrical & mechanical accessories are housed inside the structure making the product safer. Seat elements are designed with ergonomic consideration to maximize donor comfort. The couch has special trays on which accessories like BP apparatus, blood collection monitor, etc can be placed thereby making it convenient for the doctor.
Special Feature:
Ensuring safety and comfort of the donor.
Castor wheels with locking.
Facility for blood collection from both sides.
Micro controller based control

Based on hemo dynamic principles.
Tilt and height adjustments can be done by using remote control.
Dual geared motor.
Interface to Blood Collection Monitor.